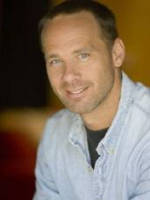 Brian Oblak
Index:
5.3
Residence:
Studio City, CA
Member Since:
June 2011
Industry Affiliation:
Actor - SAG + AFTRA
Notes:
Brian Oblack is an accomplished actor (IMDb), who has appeared in such films as: "Prom Night", "Gridiron Gang", "Poppies: Odyssey of an Opium Eater", & "Apocalypse According to Doris", and his role on the popular TV series, "This is Us", among others.

He is an accomplished golfer with a power packed swing as well competing in the Super Gross division.

Brian serves the DPTGG as a member of the Committee.