AND THE WINNERS WERE. . .
HARDING G.C.-08/03/2017: Ten players in the field of 12 managed to siphon some modicum of rewards from the modest wager pots.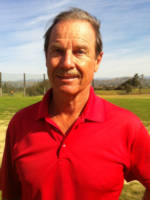 Mr. Pelote

Leading money winner was Roger Pelote with $37 accumulated from a pair of birdie payouts and 2nds in both Porter Gross & Partners. Member Candidate Craig Fehrman posted his 4th handicap qualifying round and picked up $32 from his tie for Low Putts plus 1&1/2 birdie monies under our recently adopted policy allowing Qualifiers and/or Guests to participate in those two wager categories in an effort to attract new members. Rob Stone's FIRSTS in Porter Gross, Partners, & Putts earned $23. Low Round of the Day was Brian Oblak's 78 that paid out $14 for the Super Gross win and a shared birdie. Marilou Miller took Low Net 1st and Partners 3rd for a $12 reward while $11 went to Jimmy Dodds with Partners 1st and Net 2nd placings. The Super Gross runner-up spot & Net 3rd paid out $4 to Robert Santoro followed by $3 to Mike Belson for Partners 2nd, $2 to Tom Knickerbocker for Porter Gross runner-up, and another $2 to Bill Lewis in the Partners 3rd spot. SIMI HILLS G.C.-08/10/2017: In an innovated format the 11 winners in the 17 player field are herewith listed in inverse order building up to the day's top dollar awardee. Three Bucks apiece went to Jim Jacobs, Tom Knickerbocker, and Bill Lewis as JJ and the Knick tied for 2nd in Porter Gross and Billy got a Partners 3rd. Eight Bucks apiece saluted Jim Dodds' 2nd Low Net and Paul Venetos' 2nd Low Putts. Brian Oblak's 79 was Low Round of the Day and earned $14 from Super Gross and a tie for Partners 1st place. Prospective Member Bob Baldwin captured one of the 4 blind birdies worth $22 each as there were NO designated tweeters deuced. Low Putts winner John Moskoff pocketed $28 by adding Net 3rd and the Partners tie to his resume. Another of the blind birdies was grabbed by Ron Troncatty along with the Super Gross runner-up spot & that Partners tie for a $32 payout. Next on the birdie list was Roger Pelote who also nabbed the Porter Gross award and a Partners 3rd to earn $41. At the very top of the day's money list we congratulate Marilou Miller who totaled $42 from her own solo birdie, the day's Low Net, and a share of that busy tie for Partners 1st place. VICTORIA LAKES G.C.@ RIVERRIDGE-08/17/2017 Twelve members and 2 guests teed it up with 9 of that 14 player field making their way to the Paymaster's table. Ron Troncatty's $44 take topped the money list with his solo blind birdie, 1sts in both Putts & Partners, and the Super Gross runner-up spot. Best Round of the Day was Brian Oblak's 75 that earned $33 from a shared designated birdie,the Super Gross award, and 2nd place ties in both Partners & Putts. Bruce Simon had the identical 2nd place ties in Putts & Partners and the same shared tweeter plus Net 3rd to garner $29. First Places in Porter Gross, Low Net, & Partners earned $28 for Mike Gannon, Guest Dave Bertelsen grabbed the 2nd blind birdie and its $20 payout. Six Bucks apiece went to Tom Knickerbocker for Porter Gross 2nd and to Marilou Miller for Net 2nd. John Moskoff managed to squeeze $5 from his Partners 2nd & Net 3rd while Mike Belson accepted $3 for Partners 2nd. STERLING HILLS G.C.-08/24/2017 This challenging venue attracted a field of only 9 Members and one Qualifiier. Topping the list of dollar dole-outs was Mike Gannon who extracted $33 from the modest wager pots with the Porter Low Gross award, 2nds in both Net & Partners, and a solo blind birdie. Ron Troncatty picked up $24 from Super Gross 1st, Partners 2nd, and a blind birdie. Rob Stone's $23 take came from Porter Gross 2nd, Partners 3rd, and the third solo birdie. The winning Low Putts total and a Net 3rd place paid out $15 to Bob Planck. A pair of 1sts in Net & Partners earned $14 for Val Mayer and an identical $14 rewarded John Moskoff for his shared birdie & Partners 1st place. Bruce Simon shared that same birdie for a $9 slice. Six Bucks went to membership qualifier Jeff Briones who was the Low Putts runner-up. Finally a single dollar ended up in Rich Marzella's pocket for Partners 3rd place. OLIVAS LINKS G.C.-08/31/2017: The bad news: As with the previous week's outing there were only 10 players in the field. The good news: Everyone shared some of the wager pots except Jimmy Dodds who unfortunately withdrew after the opening nine holes. Ron Troncatty fired a lovely round of 75 to win Super Low Gross uncontested, take Partners 1st, a tie for Low Putts, Net 3rd and a pair of blind birdies to extract $38 from the meager wager pots. Tom Knickerbocker won Porter Low Gross and added Partners 2nd for a modest $18. Mike Gannon tied for 2nd in Porter Gross and got a solo birdie to earn $15. Marilou Miller continued her domination of the Low Net category with yet another winning effort and then tacked on a Partners 2nd and tie for Low Putts to claim an identical $15. Tom Bower's solo birdie and Partners 3rd tie were worth $13. Rich Marzella squeezed $9 out of a Partners 1st and Net 2nd place. Rob Stone tied Big Mike for Porter Gross runner-up, took Partners 3rd, and joined the unusual 5-way tie for Low Putts to collect a slim $7. Five Bucks went to Val Mayer who claimed ties in both Putts & Partners and $3 plopped into Jim Jacobs' pocket as he also joined the record-setting cluster that tied for Low Putts.

Continue

GIGS N' STUFF
Bruce Simon missed a couple of play dates because of work on the ever popular "This is Us"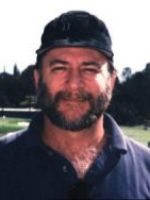 Mr. Simon

and a new Courtroom Drama for the hit maker Shonda Rhimes, called "For the People" -- Bill Lewis is heading to Germany for a get together tour with his kids which will probably include some kind of stein lifting. He'll be back for Octoberfest. -- On the health front, Mike Belson underwent a roto-rooter job on a clogged artery, and Cat Ballou's long awaited knee job has been postponed once again, but should get done this month. Ted Winship's sciatica is still keeping him off of the tour, and he is trying to escape the nasty weather at his beloved beach house. -- Coach Jeff Jacobs will be in town for a while with some track & field stuff, and, schedule permitting, we should see him at Encino on the 14th.. -- Rumors abound that Chuck Tamburro will make an appearance soon, as well as his bro-in-law Ted White as early as Hansen Dam next week or at Encino the following week. -- Paul Ventura, now living in Monterrey, didn't escape this week's heat as it hit over a 100 up there too. -- Gordon Crook has officially retired from his long-time gig as a premiere State Farm Insurance Agent in Westlake Village effective the end of August and is now quite available for weekday golfing activities.

GOLF NEWS ON THE WEB