37th ANNUAL SHUG FISHER MEMORIAL CLASSIC


(Mouseover Banner for Descriptions, Controls, & Fullscreen)


LOS ROBLES GREENS G.C. - 06/27/2019 Topping the wager winners list was Val Mayer who absconded with $90 after posting the day's only "designated" birdie, a Low Putts total of only 27 pops, a tie for 1st in Low Net and a "Closest-To-The-Pin" shot on one of the five Par 3s. Next on that list, at $62, was Paul Venetos with a shared "blind-draw" birdie, the Porter Low Gross award, a tie for Low Net, and runner-up in Low Putts. Ron Troncatty picked up $58 from his solo "blind-draw" birdie, a "Closest" award, and especially a tie for the days' Low Round at 77 that earned a share of First Place in the Super Low Gross competition. The final solo birdie payout, worth $32, rewarded Jim Jacobs' delightful deuce on Hole #6. Tom Knickerbocker was a $30 recipient with one of the "Closest" awards and the Porter Low Gross runner-up spot. Brian Oblak matched RonTron's 77 to tie for Super Low Gross and shared Paul V's "blind-draw" birdie on Hole #1 for a $22 take. Dan Chambers and Bill Lewis joined the "Closest" winners worth Twenty Bucks apiece and Bruce Simon got $12 by joining the trio who tied for 1st Place in Low Net at 66.

AND THE WINNERS WERE. . .
ELKINS RANCH G.C. - 06/06/2019: Our 12-member posse rode roughshod over the rustic Elkins Ranch spread determined to subdue this challenging layout but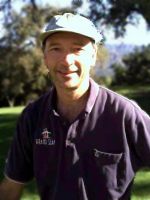 Mr. Stone

at the end of the trail the winner was the golf course itself with only 3 scores in the 80s, 4 in the 90s, and the rest at triple digits. Bob Stone hit that century mark but still managed to top the money list at $43 by taking a portion of the birdie pot monies and 2nds in both Porter Gross & Low Putts. Brian Oblak's even 80 led the day's scoring which was good for both the Super Gross and Low Putts awards plus a Partners 2nd and Net 3rd. Tom Knickerbocker also extracted some of the birdie pot loot along with taking the Porter Low Gross and a tie for Partners 3rd place. Jimmy Dodds picked up 1sts in both Low Net & Partners and a tie for Low Putts runner-up. Ron Troncatty was the third player to partake of the birdie pot proceeds and was Super Gross runner-up. In the Partners competition Val Mayer paired up with Mr. Dodds for 1st Place and "Cat" Ballou partnered with Mr. Oblak in 2nd Place. The Low Net runner-up was Stan Weiner who also appeared in the 3-Way tie for Partners 3rd place along with the duo of Bruce Simon and Ted Winship. BALBOA MUNI G.C. - 06/13/2019:An 18-Player field boosted the birdie pots to a healthy $26 per and the following 4 players each bagged a solo tweeter. Craig Fehrman added 1st Places in both Porter Low Gross & Partners to top the winners list at $47. Brian Oblak won the Super Low Gross award to pump his winnings to $32. Val Mayer posted a Partners 2nd for his $31 take and Miguel Romero settled for the exact $26 payout. Ted Winship siphoned $25 out of the wager pots by winning both Low Net and Partners. The day's Low Putts award honored Mike Belson's 28 pops that paid out $23 when augmented by his Partners 3rd place. John Moskoff, newly admitted into the fearsome Forward Tee cadre, picked up $15 from 2nds in both Net & Partners. The runner-up spot in Low Putts was worth an even $10 for Bob Stone. A pair of identical $6 sums went to Paul Venetos for Porter Gross runner-up and to Jimmy Dodds for 3rd Net. Three Bucks was Jim Jacobs' reward for joining Mr. Belson as Partners 3rd and a Two Dollar Bill found Ron Troncatty in the Super Gross runner-up spot. SIMI HILLS G.C. - 06/20/2019 In this penultimate event prior to our Annual Championship we fielded a welcome 5 foursomes. Ron Troncatty topped both the scoring & money lists with a tidy 79 Gross that captured $68 from a pair of birdie payouts, the Super Low Gross award, and a tie for Partners 3rd place. Craig Fehrman extracted $46 from the wager pots with a pair of 1st places in Porter Gross & Low Net along with Low Putts runner-up. "Cat" Ballou pocketed one of those $30 birdie awards plus another $6 for Net 2nd place. Yet another of the $30 birdie awards was claimed by Roger Pelote who added another $3 by tying for 2nd in Porter Gross. First Place in Low Putts sent an even $20 to Mark Kourtjian. A $17 sum went to Bruce Simon for Partners 1st place and tie for 2nd Net while his pairing mate, Ted Winship, accepted just the $9 Partners award. The 2nd Place Partners team of Bill Lewis and Val Mayer accepted $5 apiece. The following 4 players each received exactly Two Bucks, Brian Oblak for Super Gross runner-up, and Belson, Dodds, and Miller for being part of that cluster tied for Partners 3rd Place.

Continue

2018-2019 SEASON ANNUAL AWARDS
This past season we scheduled 51 weekly events but actually only played 45 due to a record six (6) rain-outs! At our Annual Banquet we saluted the following "Best Scoring Efforts" achieved throughout the entire season:

SUPER GROSS:
Sept 27
Gordon Crook - Even Par 67 at Westlake.
PORTER GROSS:
Apr 18
May 23
Bob Stone - Six over 73 at Westlake.
Tom Knckerbocker - Six over 78 at Woodley Lakes.
LOW NET:
Jun 21
Marilou Miller - 13-Under Par 58 at Simi Hills.
LOW PUTTS:
Aug 2
Tom Knickerbocker - 24 Putts at Elkins Ranch.
PARTNER'S NET:
Apr 25
Roger Pelote & Sunny Weiss - 18-Under Par 126 at Hansen Dam.
Personal Trophies for Most Wins in each of the four Individual Wager Categories along with the annual Bob Donner Trophy for "Most Improved Player" based on their Handicap Index improvement over the season and the prestigious Don Porter Trophy honoring our "Golfer of the Year" were presented as follows:

THE DON PORTER TROPHY
Golfer of the Year
Mike Gannon

THE BOB DONNER TROPHY
Most Improved Player
Gordon Crook


---

SUPER LOW GROSS
1st Brian OBlack - 21
2nd Ron Troncatty - 17

---

PORTER LOW GROSS
1st Rob Stone - 15
2nd Tom Knickerbocker - 14
LOW NET
1st Mike Belson - 9
2nd Marilou Miller - 8
EDDIE FIRESTONE PUTTING AWARD
1st Brian Oblak - 10
2nd Tom Knickerbocker - 9
MOTION PICTURE & TV FUND DONATION


We are pleased to report that once again the Thursday Golf Group will forward our Annual Donation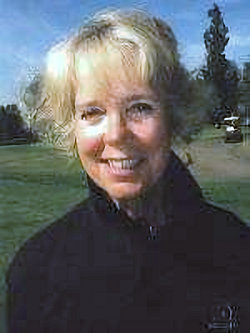 Ms. Miller

to the MPTF in memory of our distinguished founder, Don Porter. Thanks to the generosity of our membership we are able to contribute the amount of $1,000 which directly supports the Motion Picture Retirement Home, Hospital, and Health Clinics. A huge debt of gratitude goes out to Marilou Miller for her dedication each and every week in conducting the MPTF Raffle which represents by far the major portion of this worthy charity and is supplemented by a portion of your Annual Dues. As we commence this new Season please be reminded of the value of your weekly $3.00 Raffle entry which contributes to such a worthy cause that is so meaningful to our Entertainment Industry oriented group. Additional thanks to Gordon Crook for his work in soliciting Venue Donations for our raffle!

GIGS 'N STUFF
Bill Lewis strikes again. Just as the TV production season starts up, Bill books an episode of the HBO comedy series, Silicon Valley. Stay tuned for an air date -- Marcia Rodd adds another year on the 8th, and Cat Ballou on the 31st -- Tom Bower, who missed the "Shug" continues on the DL undergoing back treatments, but hopes to return to the circuit soon! -- Mike Gannon also missed the Shug to attend a family reunion down south, but will return to the fold at Olivas Park where he will receive his GPOY award following the round! -- Hats off to Ted & Zanne Winship as they celebrate their 64th wedding anniversary on July 2.


The new season is upon us having started on June 1st, and membership renewals are in the mail. Let's hope that everyone renews their membership and brings in someone new to fill out our roster. The more the merrier!